Events Calendar - March 2023
---
Announcement | Job Applications Invited
National HRD Network National Job Fair Pune for differently abled in March 2023
Last date for applications March 1, 2023,
Website: https://www.nationalhrd.org/
Criteria: Freshers, Minimum education - 12th Standard pass, Age between 18 and 28 years old, Understanding of the English language is mandatory

Job seekers with any of the following disabilities - hearing impaired / speech impaired / visually impaired / orthopedically impaired -
should submit their profile through this link: https://forms.gle/oGcAXuv2vXNVmvy

Note:The selected profiles will be contacted & informed about the further procedure. Team @ National HRD Network, Pune
---
Festival of Colors Holi
---
2-Days Webinar on Psycho-Diadnostic Testing in Adults
---
Oral Motor Examination & Exercises to help Improve Speech Production
---
Online Workshop on IEP Planning
---
Shadow Teacher - Online Course
---
Webinar On Seizures and Developmental Disabilities A Complicated Relationship
---
The Together Community - Meeting at mumbai
---
Certificate Course in Sensory Integration
---
Intensive Learning Program In Child Psychometric Program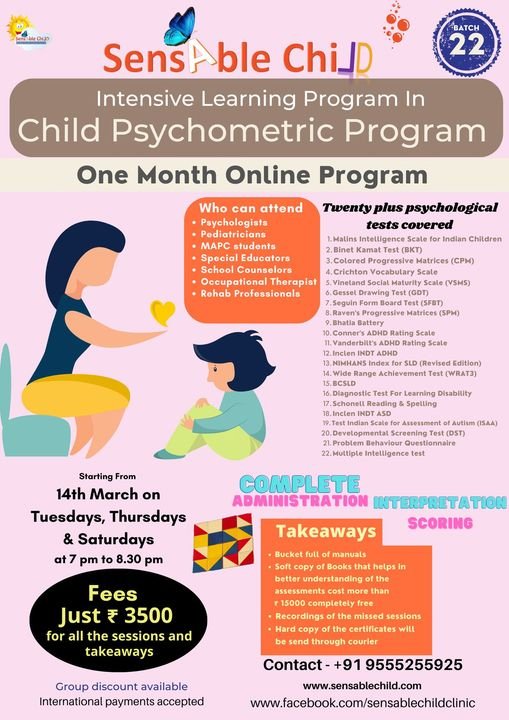 ---
Create Impact, Change Lives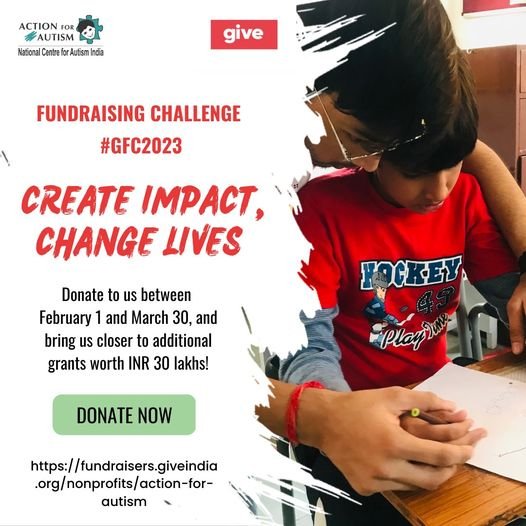 ---
Course Work For Budding Psychologosts
---
Course Work For Budding Psychologosts
Launching at Atha ~ The Therapy Essentials (Coursework for Budding Psychologists)!

Are you a fresher in psychology?
Are you looking to gain insights on therapy?
Wish to enroll for a learning intensive?

What does Therapy Essentials offer?
Orientation to CBT, REBT, ACT
Understanding therapy session structure
Demonstrations & Peer Counselling
Applicable daily-life learnings

Who can apply?
Students pursuing BA/BSc Psychology
Students pursuing MA/MSc Psychology
Completed graduation or post-graduation in Psychology

Your Facilitator -
Ms. Asira Chirmuley
- Director of Atha Centre for Psychotherapy and Training, Mumbai
- Trained in Acceptance and Commitment Therapy ( Listed in Association for Contextual Behavioral Science's official website as an ACT therapist )
- Supervisor and Associate Fellow of Albert Ellis Institute, USA (Training faculty, level 2)
- Trained in CBT from Beck Institute for Cognitive Behavior Therapy, USA
- Gottman Leader, USA

20th March to 20th April, 2023
Register at - https://forms.gle/EUn5JqRamfRSB4He7
Mode - Offline & Online
Fees - Rs 3000 (Offline) Rs 2500 (Online)
For queries, contact - +919773125910 (Mondays, Wednesdays & Fridays from 10 AM to 6 PM)
Email us at - shiksha@athapsychotherapy.com
More details to follow soon!
---
Global Virtual Neurodiverse Symposium April 17th-19th 2023
15 plus Speaker
Bonus Presentations
Give Aways
---
James Neuenschwander, MD - KeyNote Speaker
---
James Neuenschwander, MD - KeyNote Speaker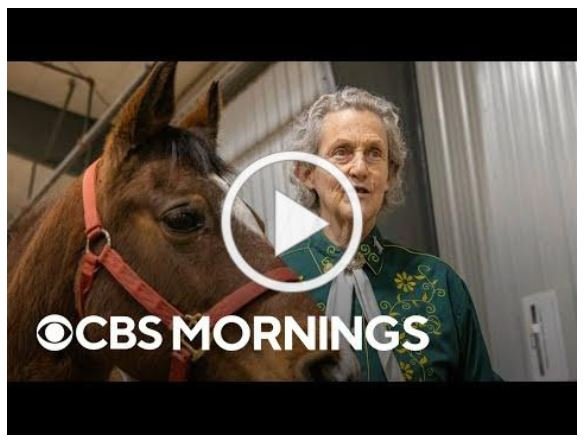 ---
Svetlana Masgutova, PG.D - KeyNote Speaker 2
What is MNRI Method?
---
MNRI® Neurotactil Integration
Special Discounts for Active AAF Members in India for MNRI Course(Limited seats). Please connect to programs@akhilautismfoundation.org for more details.
---
AAF Podcasts
---
AAF Podcasts
Special Pricing Link
---
Fourth Annual Purple Day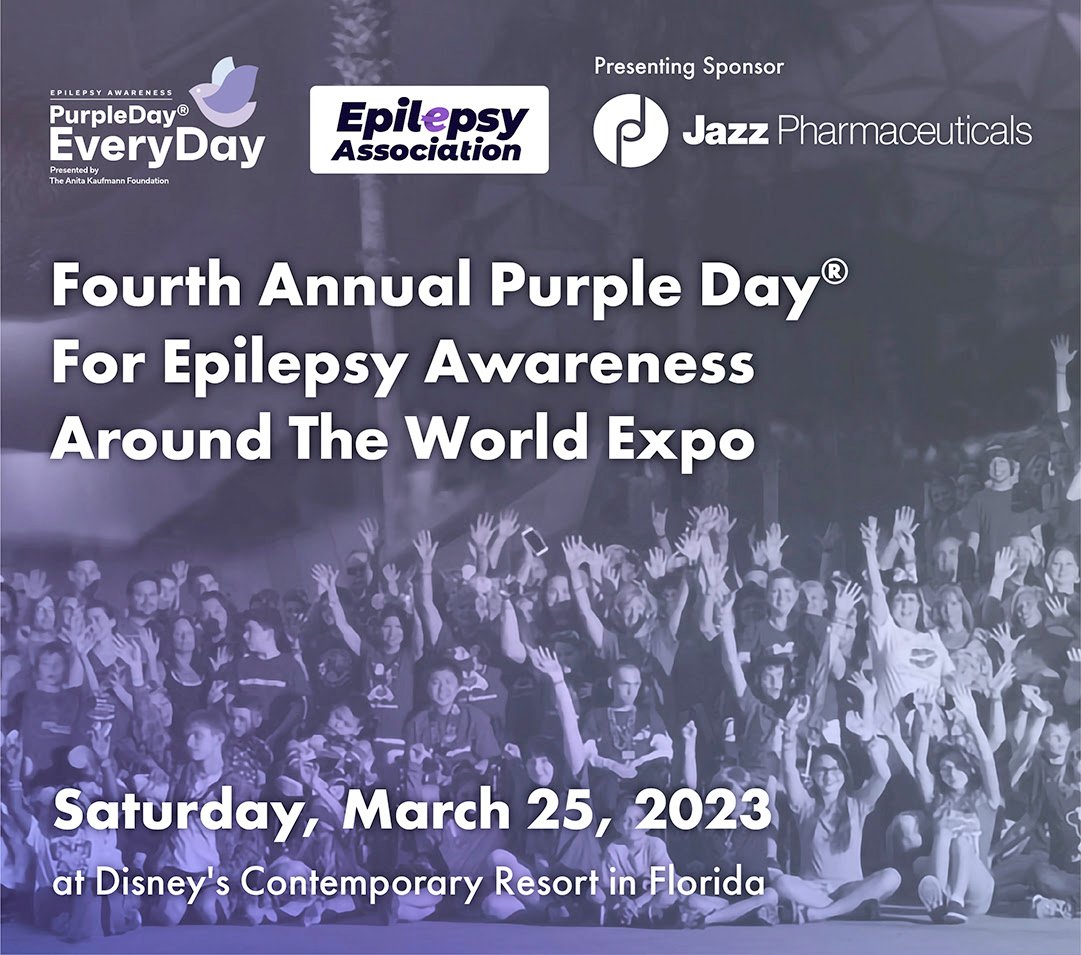 ---