Events Calendar - November 2023
---
Hands-On Art Based Therapy Workshop for ALl
---
International Day of Persons With Disabilities 2023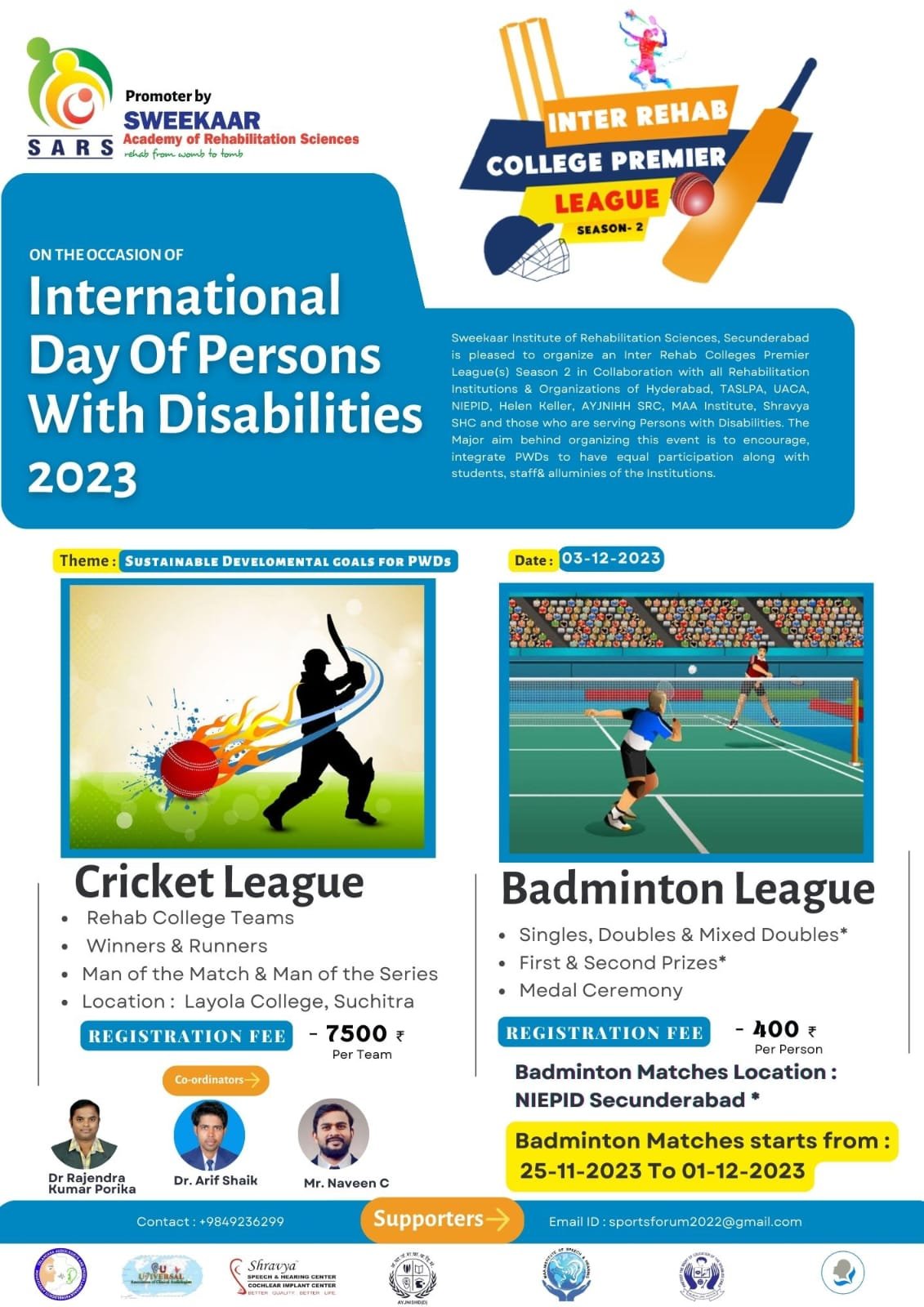 Following the resounding success of our inaugural season , we are enthusiastic to witness the continuation of this spirited competition that brings together
the rehabilitation community in a celebration of unity, sportsmanship, and inclusivity.

This event aims not only to foster camaraderie among rehabilitation colleges but also to raise awareness about the abilities and achievements of persons with disabilities.

We believe that through sports, we can inspire and empower individuals to overcome challenges and achieve their full potential.
---
Webinar on Dance Movement Therapy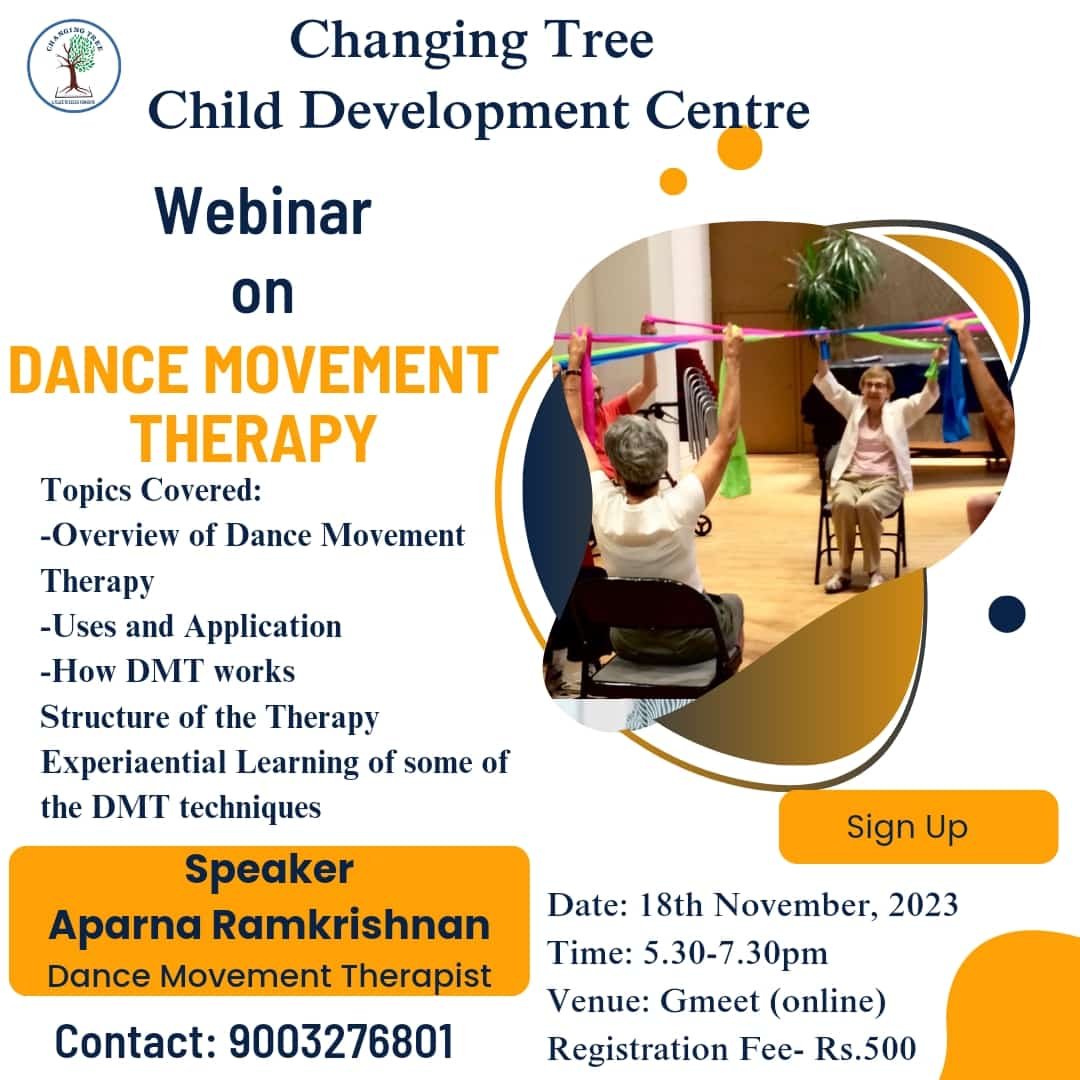 ---
Online Art Classes
---
Free Workshop on The Science of Reading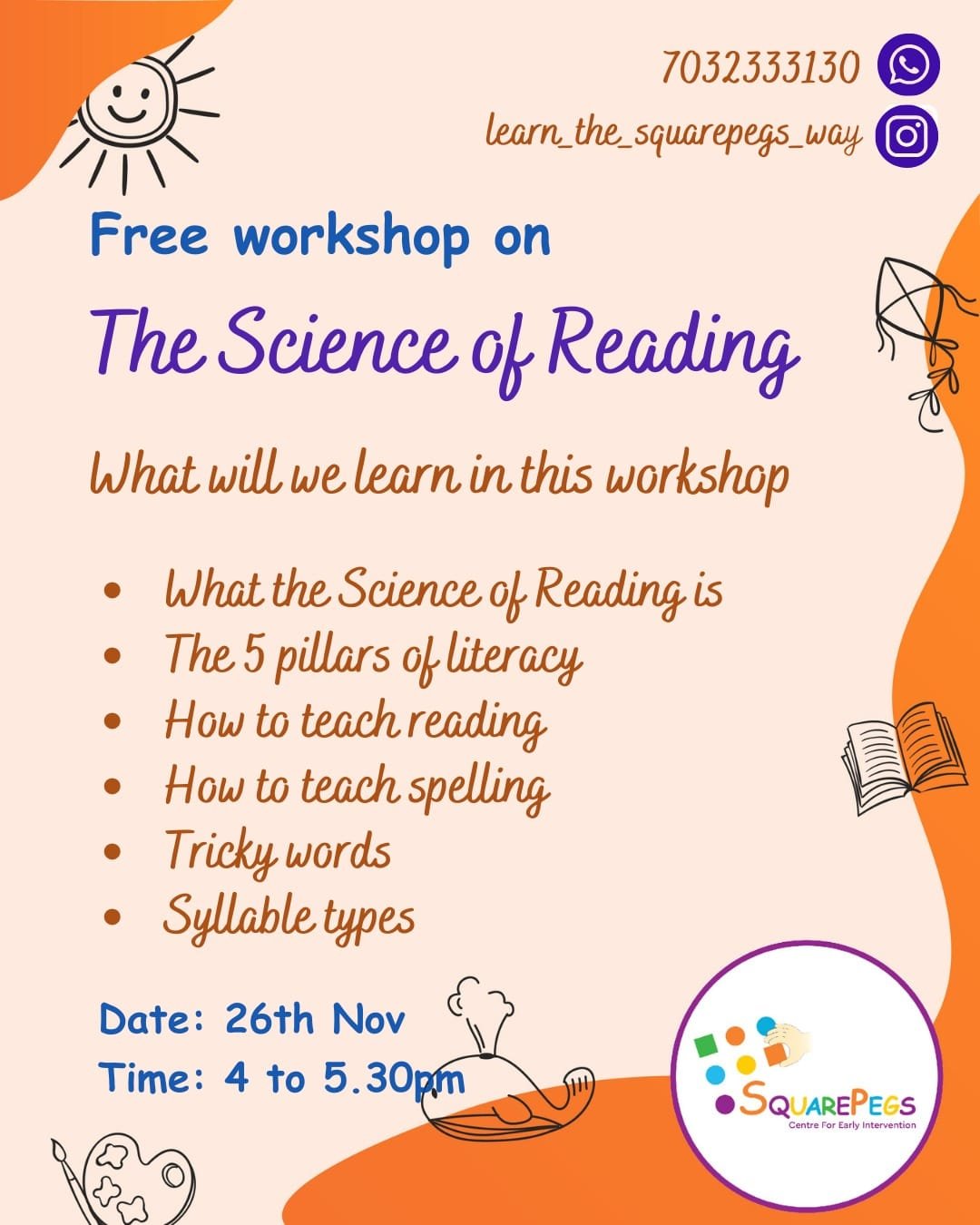 Hi, join our community to receive updates and be a part of the workshop. Join Link

If you have already joined, we welcome you, and thank you so much. We love that you're a part of the community.
---
Special Education Diploma Course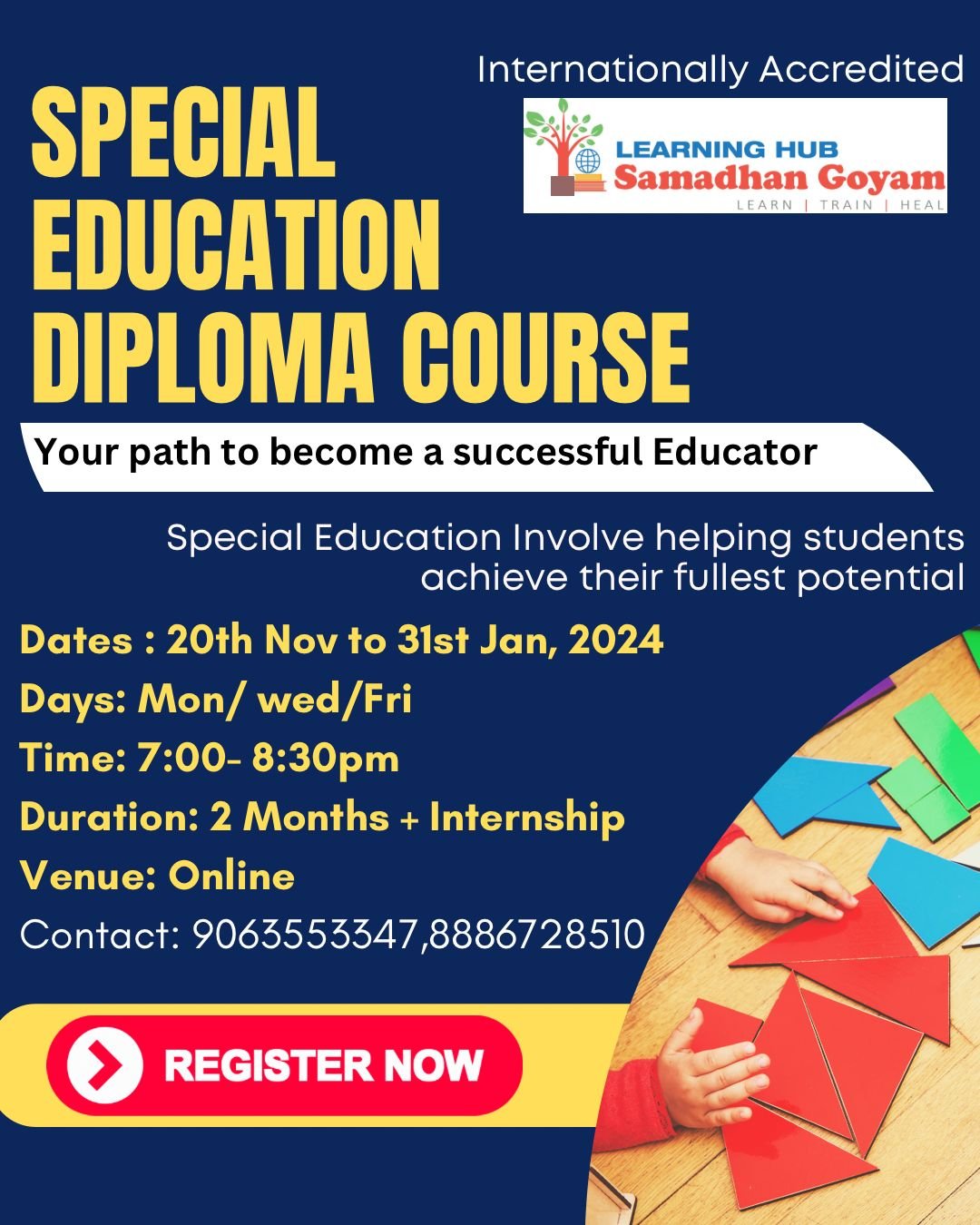 ---
Certificate Course In Counselling And Psychotherapy
NIEPID is organising a two-day #NationalConference on "Techno-Pedagogic Approach in Rehabilitation of Children with Special Needs" on November 24 and 25, 2023, at NIEPID Secunderabad. For Registration:

For RCI Registered Rehabilitation Professionals - Register here

For other Participants - Register here

---
Online Autism Support Course - Level-1
40% off on the course - Limited offer! Register now
---
Online Intensive Workshop On Informal Assessments (LD)
Last day to register - Register Here
---
Intensive Practicum Training on Behaviour Modification Therapy
---
Fostering Mental Health and Empowering Children's Emotional Well-Being
---
A National Level Webinar on the Occasion of International Prosthetic & Orthotics Day.
---