Maa - A Mother's Day Special.

Chromosomes - I have 46 of them but they have 47. I've always been envious. Hence, they're special. It's indeed an irony when we fail to value all the perfections we live with. Well, almost. Specially abled children are the sweetest and the smartest. They're the sweetest because they think no evil. They never judge anyone. They are sure to love you for who you are and what you do. They're the smartest. Yes. Along with themselves, they master the way to keep the others around happy!
Their real heroes are the Parents. Especially, the Mother. She believes that The Almighty has sent this special one because He considers her a fighter. A fighter who will win against all odds and equally love and care for this child, just the way she would have for a normal one. It's almost like a 360° turn. Many filmmakers have attempted to rise from the stereotype and create absolute magic with such cases.
TaareZameen Par(2007)
the life of a child named IshaanAwasthi (DarsheelSafary) who has a learning disability named – Dyslexia. Everybody fails to realize this but think it's his laziness and boredom that leads to his poor performance in academics. After much ups and downs, Ishaan is sent to a boarding school where he meets Ram Shankar Nikumbh (Aamir Khan) who himself has suffered from Dyslexia. Ishaan's mother (Tisca Chopra) goes through a lot of agony after when she is made to live without her beloved son. A viewer has no option but to stay teary-eyed. The struggle, the pain and the tears which later culminate into happiness is beautifully portrayed by all the characters in the movie.

---
Black(2005)


There was no better word in the dictionary to describe this masterpiece – BLACK. The story of a deaf, blind and mute girl named Michelle McNally. A somewhat wild and haywire with her appearance, Michelle's life is beautifully molded by her teacher DebrajSahai who quite literally holds her finger and teaches her the ABCs of books and of life. Even though DebrajSahai isn't Michelle's mother but he's someone who shapes her personality altogether.Someone who stays by her side in the most awkward moments. However, Debraj himself suffers from the Alzheimer's disease in the movie towards the end.
---
Choukat Raja (1991)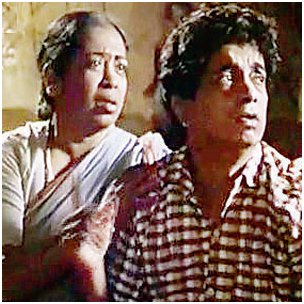 The story revolves around Nandu (DilipPrabhavalkar) who suffers from mental retardation after falling off a tree as a kid. Played by the gifted, versatile DilipPrabhavalkar, Nandu is seen living a really hard life. His childhood best friend Meenal (SmitaTalvalkar) is a well-settled woman with a loving husband and a daughter. Nandu's mother (SulabhaDeshpande) struggles till her last breath to mold her son who fails to understand the differences between a normal life and his relationship with Meenal.

---
Forrest Gump (1994)


Forrest Gump (Tom Hanks) is a slow-witted man who ends up telling his life stories to random people at the bus-stop he's waiting. Mrs. Gump (Sally Field) is someone who sticks with him through thick and thin when his father abandons them.

We all have our Mothers by our side no matter what happens to us. We have motherly figures as well. The ones who are blessed with the special ones are the toughest! They accept the beautiful gift of God because it's their own flesh and blood. The mothers mentioned above are heroes in their own different way. Yours is probably in the kitchen sweating it out while she makes something that you like. Let's give her a big, tight hug and wish her a very Happy Mother's Day. Not just today but every single day!
---
DivyaVinekar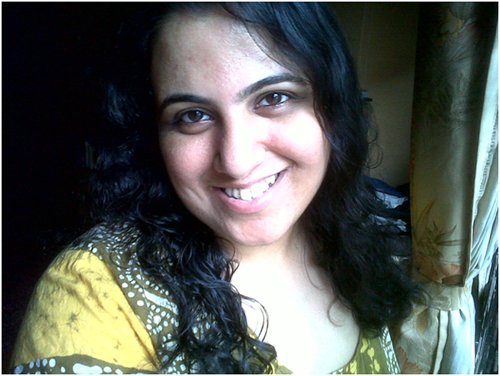 Divya brings in the writers flair & creativity to ChildRaise. Based in Mumbai, DivyaVinekar is an Author by choice and has recently authored a book of poems inspired from some real life experiences. She holds a diploma in advertising & PR and has gained excellent experience in the field of administration and PR from her stint of 5 years at ShiamakDavar International (India) Pvt. Ltd.
Divya is more than delighted to contribute her original articles for ChildRaise. She has also choreographed a dance performance for the members of the Indian Epilepsy Association in the past.


---